Fine lines and wrinkles, uneven skin tone and texture, lack of firmness, and loss of facial volume can take a toll on your facial appearance. AquaGold is the latest innovation in microneedling, combining the skin rejuvenating benefits of microneedling while simultaneously delivering nutrients deep into the layers of the skin for a remarkable level of skin revitalization.
---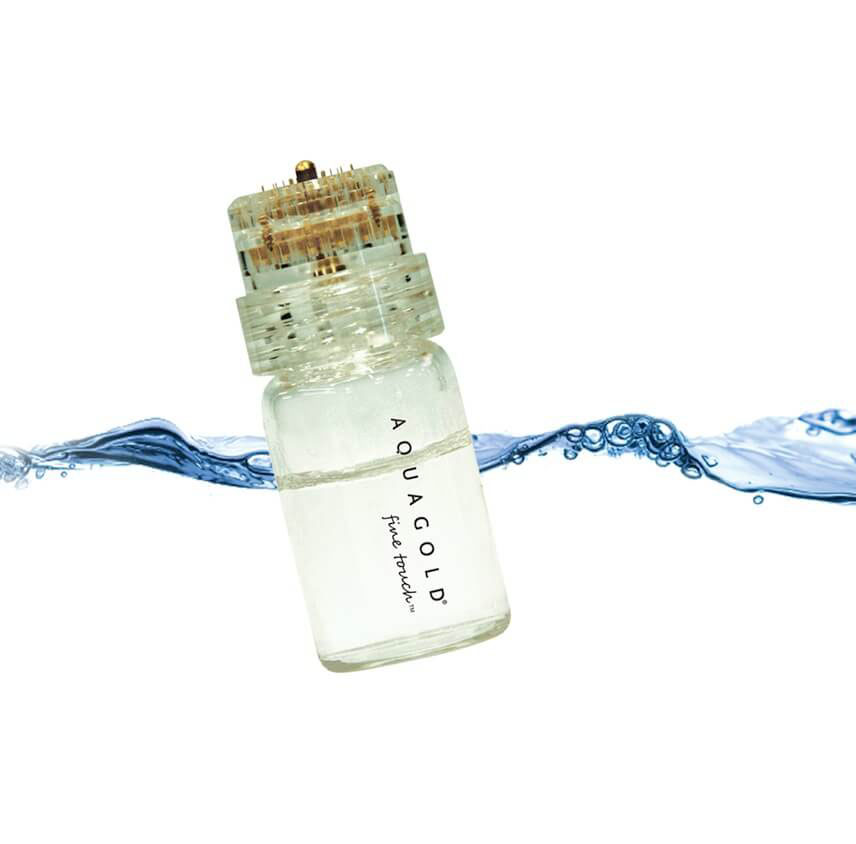 What is AquaGold?
AquaGold fine touch is a microneedling device that restores youthful volume to your skin. This state-of-the-art process takes classic microneedling to the next level, addressing underlying skin conditions like dryness, lines and wrinkles. The unique delivery system creates a series of tiny wounds in the surface of the skin, engaging your skin's immune response to increase the natural production of collagen and elastin and creating a channel through which unique healing serums to restore your skin's natural radiance.
Cost of AquaGold
The cost of AquaGold can vary from a number of factors based on the skin care goals that you have. Contact our office to find out more about our AquaGold pricing.
What Are the Benefits of AquaGold?
Each AquaGold treatment can be customized to address your unique skincare concerns including:
Fine lines and wrinkles
Loss of firmness
Loss of volume
Dryness
Enlarged pores
Acne scars
Uneven skin tone
Uneven skin texture
AquaGold VS Traditional Microneedling
Rollers used with traditional microneedling can create microscopic tears as they move over the surface of the skin, increasing your recovery time. The AquaGold system is designed to have the needles inserted into the skin at a 90-degree angle, creating just the right degree of controlled injury to spur the skin-revitalizing benefits.
AquaGold also provides the benefit of skin-boosting serums to treat an array of common skin problems. Treatment with AquaGold requires no downtime, so you may return to your regular activities as soon as your treatment is complete. AquaGold treat the skin on the face, neck, or chest to rejuvenate skin quality by boosting natural collagen production, with the added benefit of providing your skin with the nutrients it needs. The results improve as the days and weeks pass – expect compliments!
Why Should I Choose Aesthetic MdR For AquaGold?
Aesthetic MdR is constantly seeking the latest advances in aesthetic technology and new techniques to bring patients for effective treatments to enhance the face and body. Whether you're seeking a full body makeover, or you would simply like to restore a fresh, youthful glow to your complexion, our master providers can help you achieve your aesthetic vision.
Con
tact
Aesthetic MdR
To take your next step in cosmetic enhancement, your next step is a consultation with one of our providers. Please call our office to schedule an appointment.
Schedule a

Consultation