Microneedling, or collagen induction therapy, is a popular cosmetic procedure that entails making minute punctures in the skin with very small hyper sterilized needles. Aesthetic MdR uses the clinically-proven and FDA-approved SkinPen device to perform microneedling.
SkinPen is a cutting-edge microneedling device that makes highly-controlled micro-channels on the skin's surface to activate collagen production without unnecessary side effects or trauma to the skin. The treatment is simple but very effective in leaving the skin looking healthier and better toned.
SkinPen Microneedling at Aesthetic MdR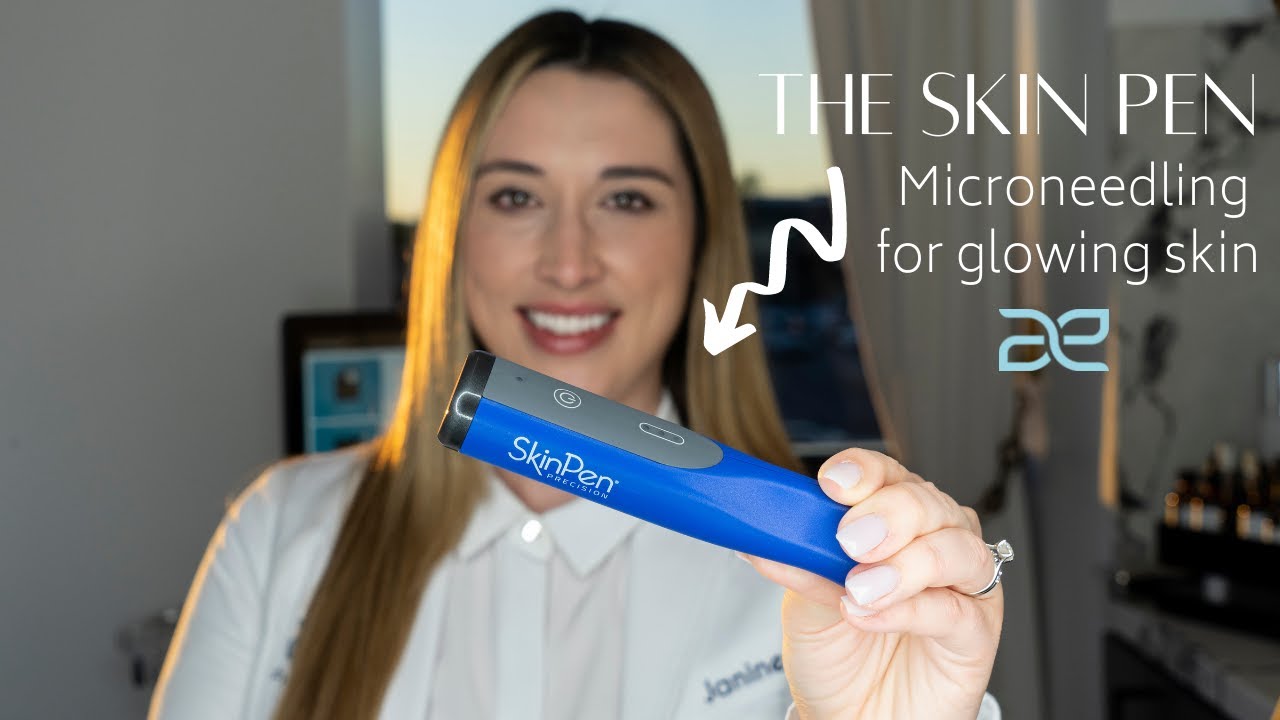 How SkinPen Microneedling Works
Due to aging, sun exposure, and injuries, the skin naturally loses its collagen over time. Production of more collagen can help the skin become firmer and better toned. Microneedling with SkinPen stimulates the production of collagen through small controlled injuries made to the skin. The skin responds in turn by producing collagen-rich tissue that is fresher, smoother, more youthful.
The SkinPen Microneedling Procedure
A topical anesthetic will be used to numb the surface of the skin to reduce the chances of pain or discomfort throughout the procedure. Our skincare professionals adjust the SkinPen device according to your particular skin depth and concerns. Next, they create multiple tiny punctures on the skin with the device. This treatment takes about thirty minutes, and the fine punctures are not noticeable after the procedure.
Am I a Candidate for Microneedling with SkinPen?
SkinPen microneedling can be done by almost anybody and is particularly effective for persons with:
Little facial vibrance, luster or "glow"
Fine to moderate lines and wrinkles
Stretch marks and sun damage
It is not advised for minors or persons with infection or excessive facial scarring or open sores and persons who are currently pregnant or actively nursing.
What is the SkinPen Recovery Like?
Microneedling with SkinPen is a safe procedure that doesn't cause unnecessary trauma to the surrounding skin tissues. The micro-punctures are enough to stimulate collagen production without causing harsh side effects. As such, the patient requires little recovery time, and most patients require no downtime at all.
After microneedling with SkinPen, you might experience irritation and notice some redness in the skin for the first few days. This is a natural reaction to the treatment as the skin rebuilds and replenishes. The skin is also bound to become far more sensitive to sunlight throughout recovery, so wearing sunscreen is necessary.
How Much Does SkinPen Microneedling Cost?
The cost per treatment has come down greatly and now typically ranges based on the patient's goals and skin condition.
Why Choose Aesthetic MdR?
Aesthetic MdR is a state-of-the-art medical center outfitted with the latest and most advanced skincare technologies. We stay abreast of the latest developments in cosmetic treatments to ensure our patients always have access to the best skin rejuvenation techniques. SkinPen allows us to provide microneedling treatments without unnecessary side effects or complications, ensuring optimized and naturalized results. Please schedule an appointment to discuss your microneedling options.
Con
tact
Aesthetic MdR
To take your next step in cosmetic enhancement, your next step is a consultation with one of our providers. Please call our office to schedule an appointment.
Schedule a

Consultation