Xeomin is similar to BOTOX, with a different formula. It is used to smooth brow lines and creases lines and crow's feet by halting specific muscle motions. Unlike BOTOX, Xeomin contains no additives, may work faster, and is a thinner formula that can achieve a more natural look in smoothing forehead lines.
These are Wrinkle Reducers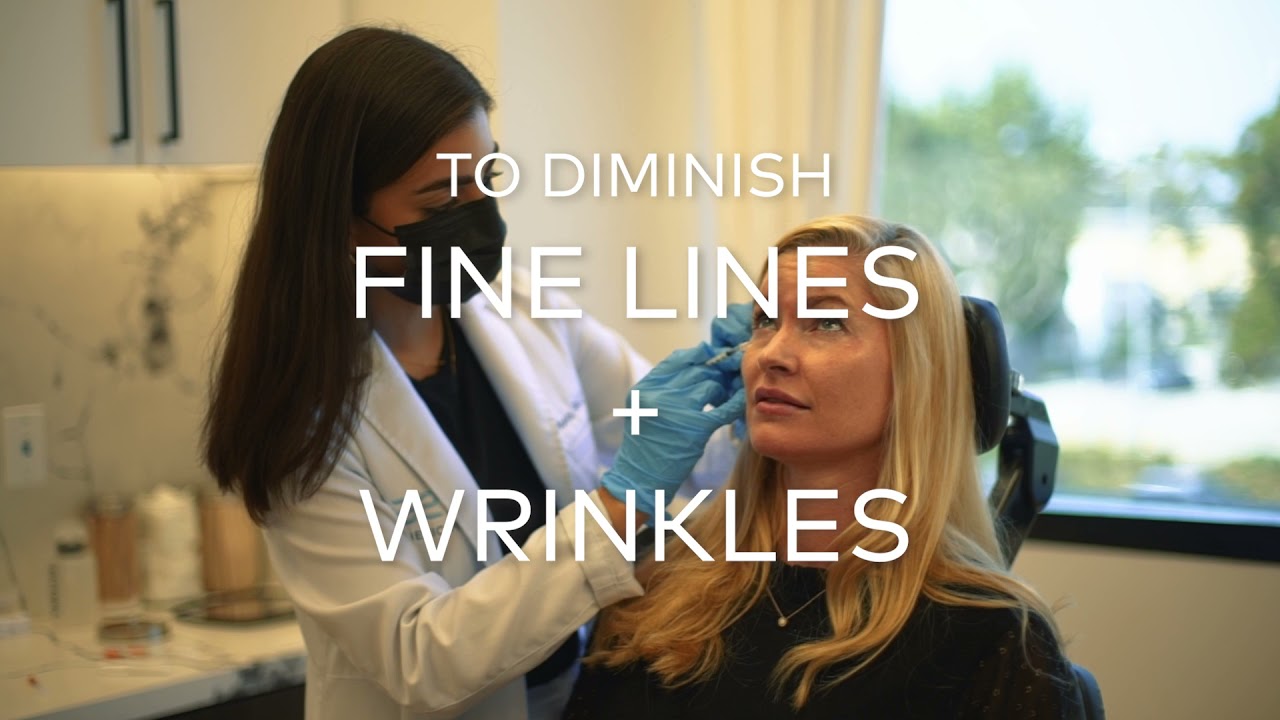 ---
What is Xeomin?
Xeomin is a neuromodulator that halts the continuous motion of specifically-targeted facial muscles. This anti-aging injectable is FDA-approved, and safe for use when injected correctly. It is different than BOTOX, the world's most well-known neuromodulator, as it has no additives. The purity of this injectable makes it more effective for those whose bodies have developed antibodies to the additives in BOTOX.
Who is a Good Candidate for Xeomin?
Candidates for Xeomin have often used BOTOX for a long period of time before finding that the results of injections are less effective than they were in the past. Xeomin can be a good choice for people who are:
Allergic to any of the ingredients in BOTOX treatments
Have noticed BOTOX is not performing as well as it did
Need the results to appear in less time
What is a Xeomin Treatment Like?
Xeomin injections take only minutes to perform, and are relatively painless. Patients can expect:
Injections performed with a very thin needle for precision
Approximately 10 to 15 minutes of treatment time
Ice packs can be used to minimize and unpleasant sensations during injection
Some patients report feeling less tightness in the area of injection after a Xeomin procedure than they do after a BOTOX procedure; this experience may vary depending on your unique body chemistry.
Recovery from Xeomin
Our master provider will work with you to ensure that your preparation and recovery time are as quick and comfortable as possible. Like BOTOX, there are few side effects to anticipate after your Xeomin injections.
You may have minor bruising or redness at the injection site
Some may notice a small bump minor swelling at the injection site
Do not take aspirin for 24 hours after treatment
Keep your head elevated without bending the day of treatment
Regular skincare can be resumed almost immediately after your Xeomin procedure, as can your normal activities, including work – but no exercise the day of your injections so the product spreads correctly.
Results of Xeomin
The results of Xeomin are so similar to that of BOTOX that some patients cannot tell the difference between the two formulas. After receiving a Xeomin procedure with our master providers at Aesthetic MdR in Marina del Rey, you will see:
Reduced fine lines, frown lines, wrinkles, and crow's feet
A refreshed, more youthful and open facial appearance
You will need to plan to undergo Xeomin injections every three to four months to maintain the smoothing effect.
Why Choose Aesthetic MdR?
Our master providers are known for their meticulous approach to non-surgical treatments, and for consistently achieving very natural-looking results.
Our expert providers offer a wide array of non-surgical aesthetic treatments, including Xeomin at Aesthetic MdR in Marina del Rey because we know the importance of offering the treatments patients request at our beautiful, sunny, luxury clinic. While under the care of our master providers, you can achieve the results you desire, safely, effectively, and quickly. For a consultation and to learn more about Xeomin, please contact us today.
Con
tact
Aesthetic MdR
To take your next step in cosmetic enhancement, your next step is a consultation with one of our providers. Please call our office to schedule an appointment.
Schedule a

Consultation